Transform Your Boring Videos Into TV Style Output With Professional Virtual Studio Sets and Backgrounds
Get Access To Our Massive Virtual Studio Library, Jam Packed With Hundreds Realistic Virtual Studios, Sets & Backgrounds For a One Time Fee During This Special Launch!
Studio Ninja is the world's largest virtual sets cloud library featuring library of hundreds over realistic virtual studios and backgrounds that cover list of different themes.
Works with most video software.
Full agency/commercial rights included.
If you don't have access to any video software, a powerful video software is included that you can use with these virtual sets.
Easy to use with no learning curve, full video guides included.
Introducing Studio Ninja!
StudioNinja the ultimate all in one virtual studio creation suite that can transform your boring video into a realistic stunning professional video! With Studio Ninja you will get access to massive virtual sets library features hundreds of realistic virtual studios and backgrounds that cover a wide range of themes from nature to office and everything in between!
Get access to massive virtual studios and virtual backgrounds library in the cloud for only a one-time fee, your membership also gives you access to all the future new virtual studios and backgrounds that we may add in the future.
Included with two complete assortments for ultimate versatility! One assortment comes with green screen billboards, video players, banners or other objects on each set while the second set does not include the green screens which allows for different positioning of spokespersons, text, or other objects.
Studio Ninja is compatible with the majority of the video software out there so you can use these stunning virtual sets in your favourite video software!
If you don't have access to any video software you can also use a video software we recommend (Hitfilm Express). Complete Hitfilm Express template files are also included so you can get started instantly customizing these virtual studios/backgrounds instantly!
With Studio Ninja You Can Transform Your Boring Video Into a Realistic Stunning Professional Video:
Studio Ninja Is Also Compatible With Wide Range Of Video Software Such As:
Check Out The Virtual Studios And Backgrounds Included in the Studio Ninja Library:
Abstract
Video Abstract

Architecture

Video Architecture

Backdrops

Video Backdrops

Bathroom

Video Bathroom

Beach

Video Beach

Bedrock

Video Bedrock

Building

Video Building

City View

Video City View

Classroom

Video Classroom

Corridor

Video Corridor

Hall

Video Hall

House

Video House

Interior

Video Interior

Kitchen

Video Kitchen

Landscape

Video Landscape

Living Room

Video Living Room

Mountains

Video Mountains

Nature

Video Nature

Office Backdrop

Old
Video Old

Outdoor

Video Outdoor

Panoramic

Video Panoramic

Park

Video Park

Pathway

Video Pathway

Places

Video Places

Plain Backdrop

Video Plain Backdrop

Restaurant

Video Restaurant

Road

Video Road

Rooftop

Video Rooftop

Rural Areas

Video Rural Areas

Sea Front

Video Sea Front

Snow

Video Snow

Space

Video Space

Summer

Video Summer

Theater

Video Theater

Travel

Video Travel

Workspace

Video Workspace

Video Office Backdrop

Do You Know Virtual Studio or Background Doesn't Come By Cheap?
Look at the Average Cost for One Virtual Studio or Background in the Market Out There:
Yes, It Is Expensive! But With Studio Ninja You Are Getting Access to a Cloud Library of Hundreds Over Premium Quality Virtual Studios and Backgrounds for a One Time Fee! And Not Only That, Your Membership Access Also Grants You Access to All Future Updates for Free!
Our Ironclad 100% Satisfaction Guaranteed! If you are not 100% satisfied contact us within 30 days by submitting a support ticket and our friendly support team will gladly refund you, absolutely no catch!
All in one virtual studio creation suite.
Access to massive cloud library of hundreds over realistic virtual studios and backgrounds in list of different categories. (Currently, total more than 600 virtual sets and 77 categories)
Onetime fee, no recurring fees ever, including access to all future updates for free!
Works with most video software with green screen capability.
Included with powerful video software with full green screen capability that you can use with these virtual sets.
Easy to use with step-by-step training included. (For use with Hitfilm Express only)
Full commercial/agency rights included, yes you can use these virtual sets for your client's projects!
No restriction, create unlimited virtual sets!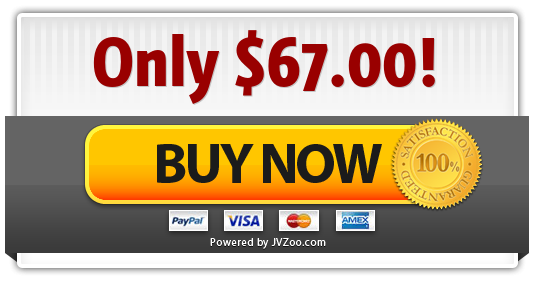 Is Studio Ninja an online cloud library?
Yes Studio Ninja gives you access to an ever growing cloud library of hundreds over virtual studio sets, you can access the online library anytime and from anywhere you like.
Do I need any video software to use the virtual studio sets?
Yes you will need to have access to video software with green screen feature, our virtual sets will work with most video software out there.
However, if you do not have access to any video software, you can use our included video software which is Hitfilm Express to use these virtual studio sets. Readymade virtual studio sets made exclusively for Hitfilm Express is provided and complete tutorials is included on how you can use them with Hitfilm Express.
What license will I receive with the product?
You will get commercial rights that allow you to use the virtual studio sets for your personal or commercial project including your client's project.
How will I receive my order?
After your order has been processed an email with the login instruction will be automatically sent to your email, please check your email for the login instruction on how to access your purchased membership.
Where can I get help?
If you require any support with our product please contact us through our
online helpdesk
.
Return and refund policy.
Please note all refund must done through JVZoo.com not PayPal. If you want to request for a refund please
open a support at our helpdesk
. If you open a dispute on PayPal it will only delay the entire refund process and it can take up to weeks or even months to get the refund done if you open a dispute on PayPal.